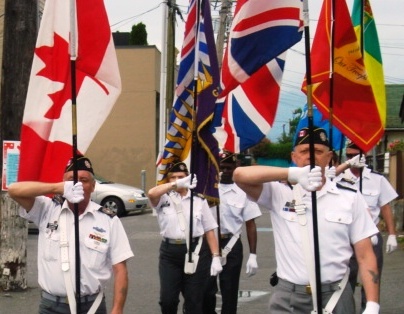 MEMBERSHIP – JOINING THE ANAVETS ORGANIZATION
WHY SHOULD YOU JOIN?
By joining you will be able to make a meaningful difference in your new unit, community, province and country. It is a win-win situation. You win because within The Army, Navy & Air Force Veterans in Canada, you will have the opportunity to make new friends in a national organization stretching from coast to coast, become involved with your community, and to develop and share your leadership talent. ANAVETS will win because we will be enriched by your enthusiasm, energy and new ideas that you bring to us.
Leadership – ANAVETS is always in search of new members who can take on a leadership challenge. If this is where your interest lies you can become involved by serving on the local unit executive. You may even wish to go to higher levels such as provincial or national. One day, you could be President of one of the largest community service organizations in Canada.
The voice of a single person may not be heard, but the voice of thousands of members in the Army, Navy and Air Force Veterans in Canada is heeded.
APPLICATIONS FOR MEMBERSHIP
Application forms for Active or Associate membership may be obtained from any of the Executive Members of Unit 26.  Applicants for a Unit membership must be sponsored by two (2) members. Cost $35.00 per year.